This is FarmBot Genesis XL
This is FarmBot Genesis XL

Drag & Drop
Graphically design your farm by dragging and dropping plants into the map. The game-like interface is learned in just a few minutes so you'll have the whole growing season planned in no time.
Growing Regimens
Build regimens for taking care of a plant throughout its entire life by scheduling sequences to run when the plant is a certain age. Regimens can be reused, making replanting a breeze.
Sequence Building
Quickly create custom sequences to take full advantage of your hardware – no coding is required. Simply drag and drop basic operations together, adjust the parameters, and save.
Real-Time Control
Move FarmBot and operate its tools in real-time with the manual controls. Scare birds away from work or next time friends are over, pull out your phone for a quick and impressive demo.
FarmBot is 100% Open-Source
Dive into our documentation to learn more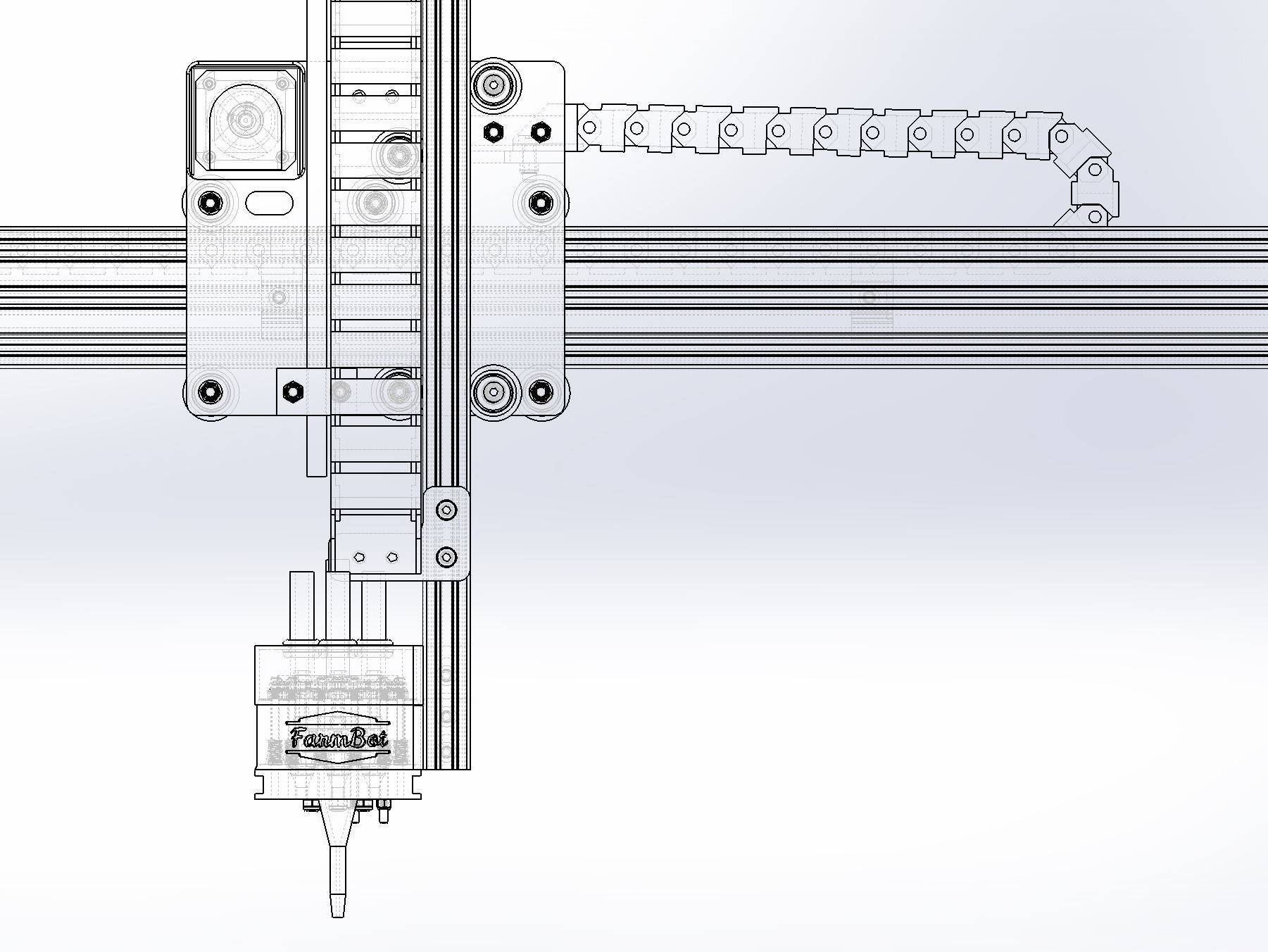 Premium Hardware
We've gone through great lengths to design, manufacture, and source only the highest quality components. Plus, all of the CAD models are public so you can build your own parts.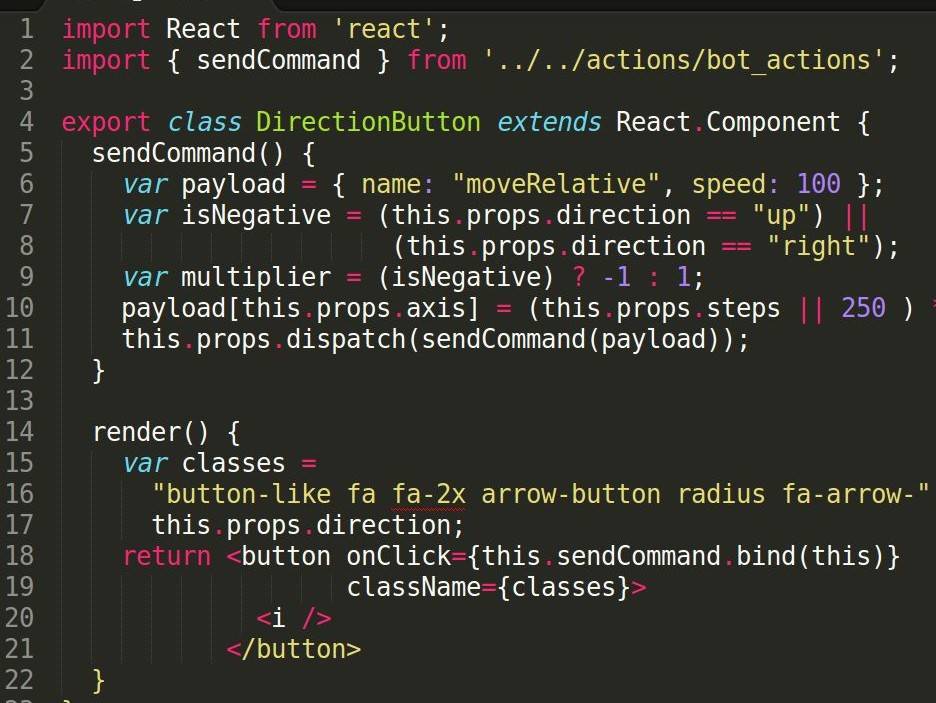 Software Source Code
Help us build new features, fork the code for your own custom mods, or host the web app locally for true off-grid independence. All software is under the MIT license.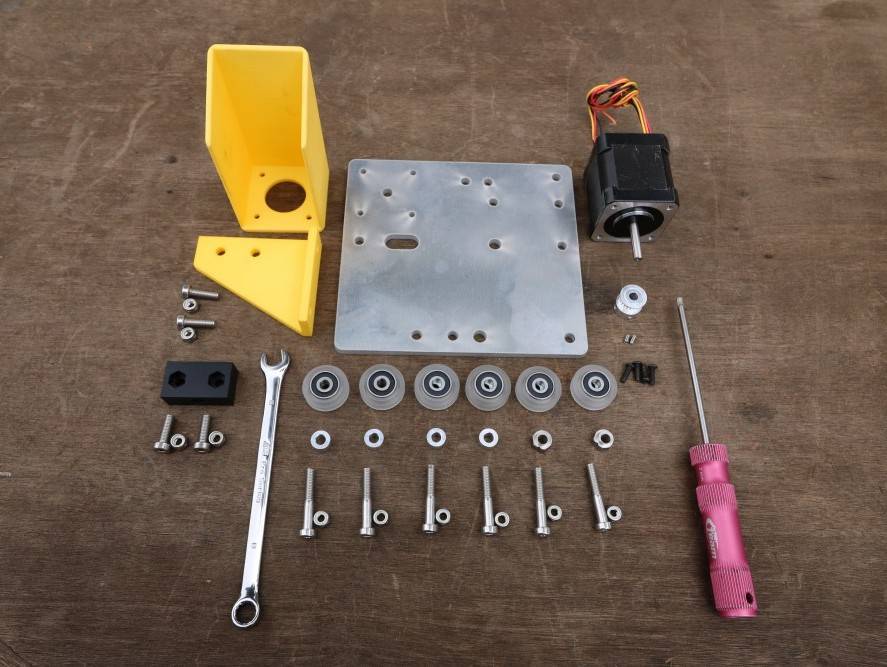 Documentation
Know FarmBot inside and out with our step-by-step assembly instructions, bill of materials, and complete tech specs. Documentation is in the public domain under CC0.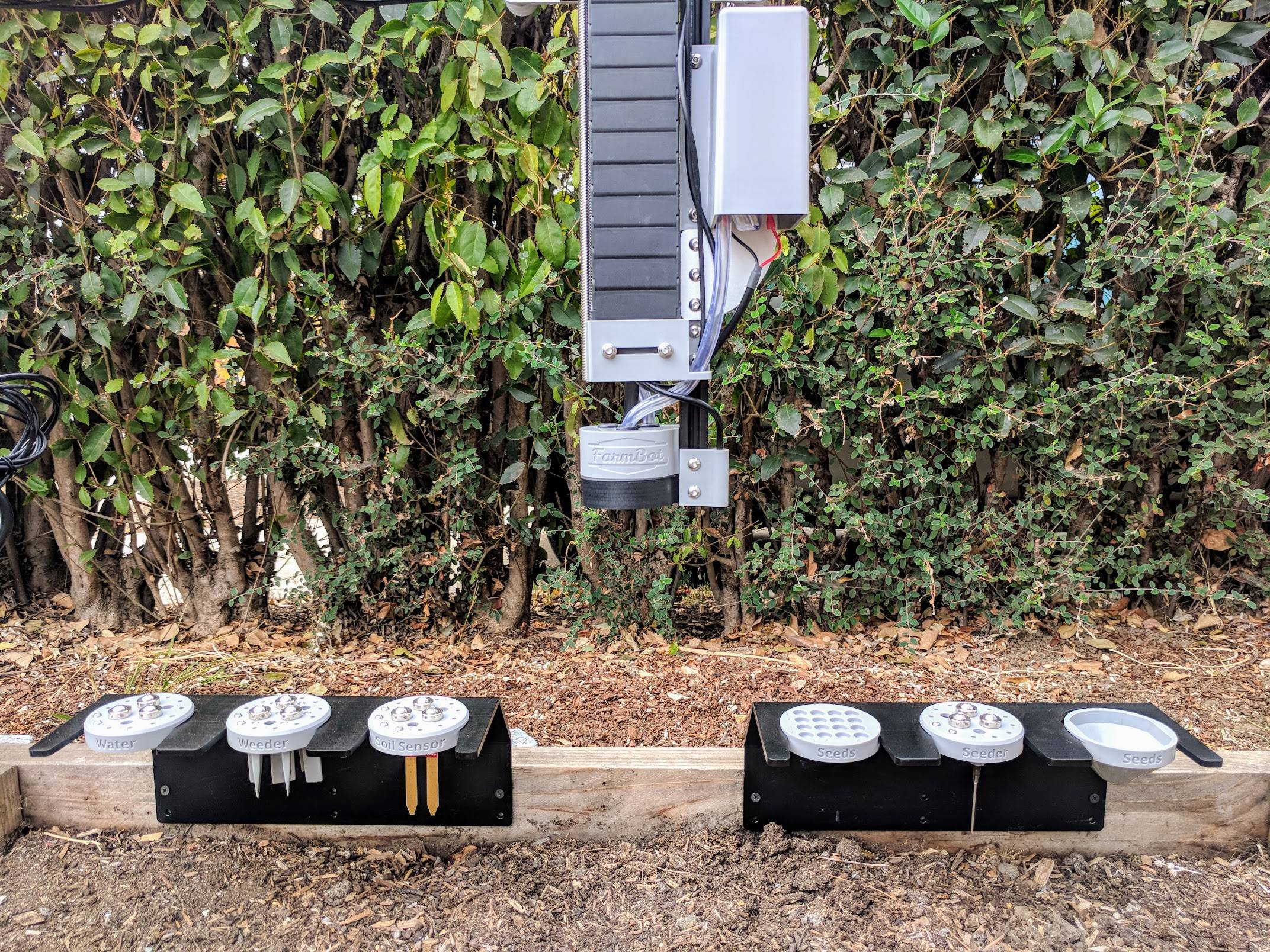 Interchangeable Tooling
The standard tools include the seed injector, watering nozzle, soil sensor, and weeder.
Go Off-Grid
Take FarmBot off-grid with small solar power and rain collection systems.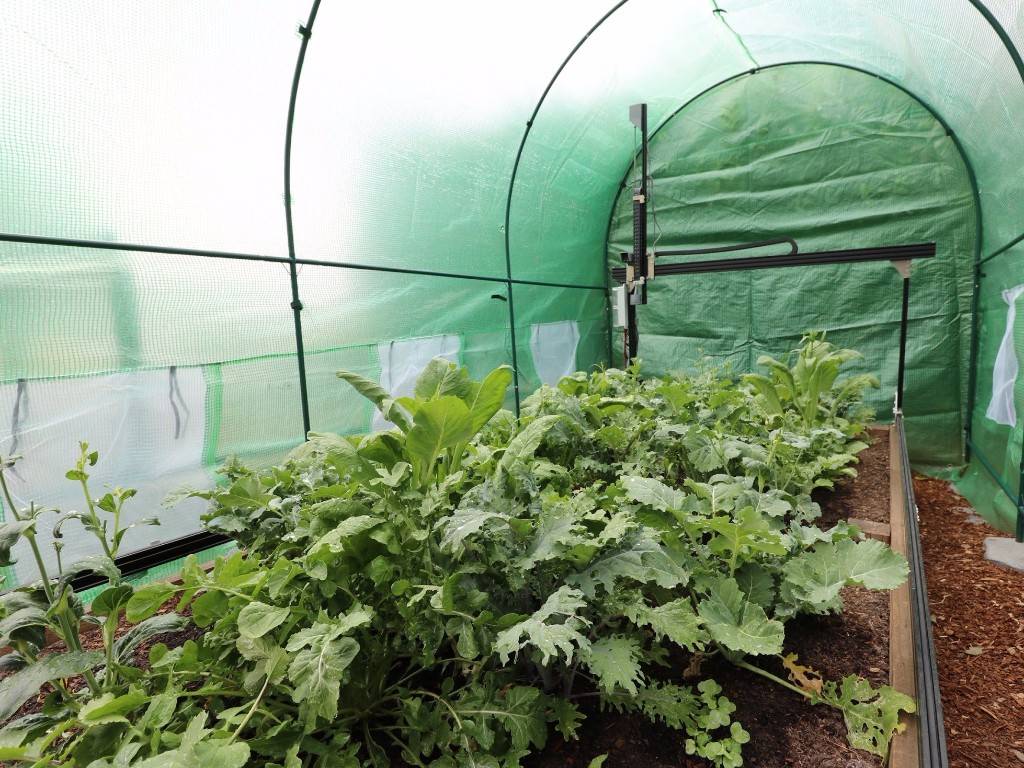 Extend the Growing Season
Use FarmBot in a greenhouse to grow fresh vegetables all year round.
Thousands of people are using FarmBot

Watch our video stories to see why
FarmBot in Education
John G. Wells, Ph.D. is an Associate Professor of Technology Education at Virginia Tech University. Learn how he is implementing FarmBot in a multi-generational, research-based fashion that engages undergraduate students, doc students, and faculty at the university and K-12 level.
The Sudweeks Family
Garrett and Lexie Sudweeks are first generation FarmBot builders in Cedar City, Utah in the United States. Watch them put together their v1.2 FarmBot Genesis kit and hear what it means to them to grow their own food and be a part of the larger open-source FarmBot community.
Using FarmBot as an Accessibility Technology
Thrive Upstate is a non-profit in Greenville, South Carolina that provides people with disabilities services, opportunities, and support, so they may thrive. See how they use FarmBot for horticultural therapy and to empower individuals who otherwise could not grow their own food.
Growing Food in Space, on the Moon, and Mars
In July of 2017, the FarmBot core team and other open-source food groups were invited to the NASA Kennedy Space Center in Florida to participate in a 2-day event to brainstorm innovative open-source approaches to food production. Watch the video to see how FarmBot technology and our community of open-source contributors from around the world are helping humanity to one day grow food in deep space, on the Moon, and Mars.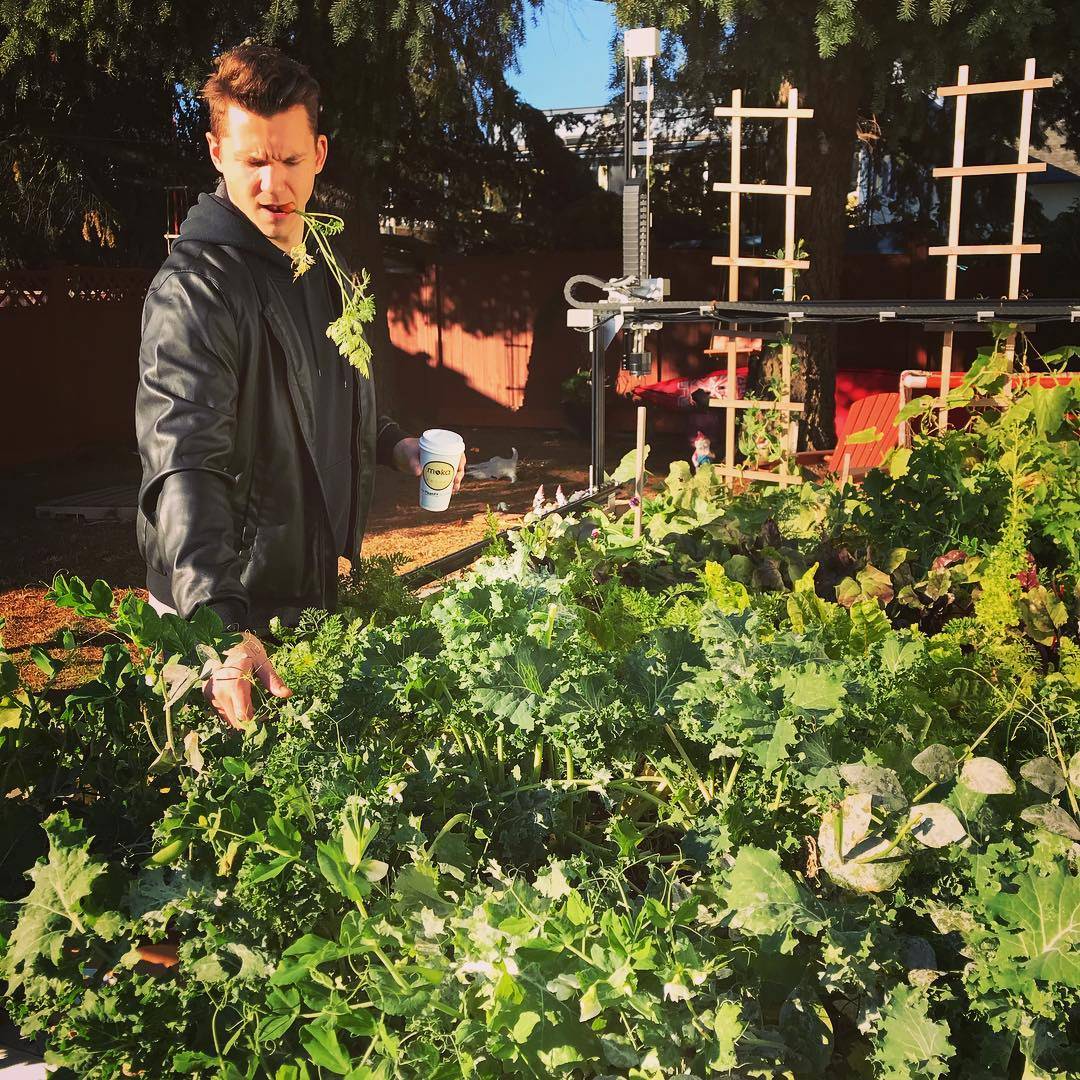 The Garden Robot has been working hard! Nothing like fresh carrots right from the ground. #farmbot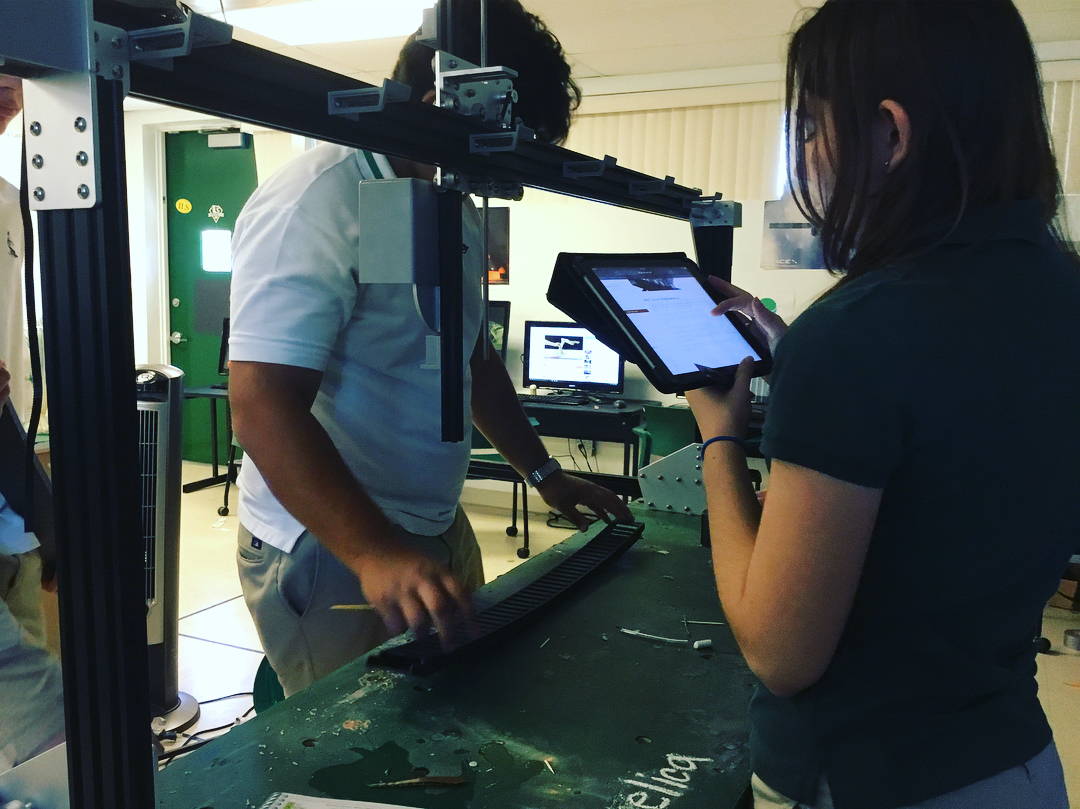 Our sophomore STEAM Engineering students began the process of completing the gantry, the main component of the FarmBot machine. They must build this machine part step by step, carefully and closely reading the instructions to construct each piece correctly.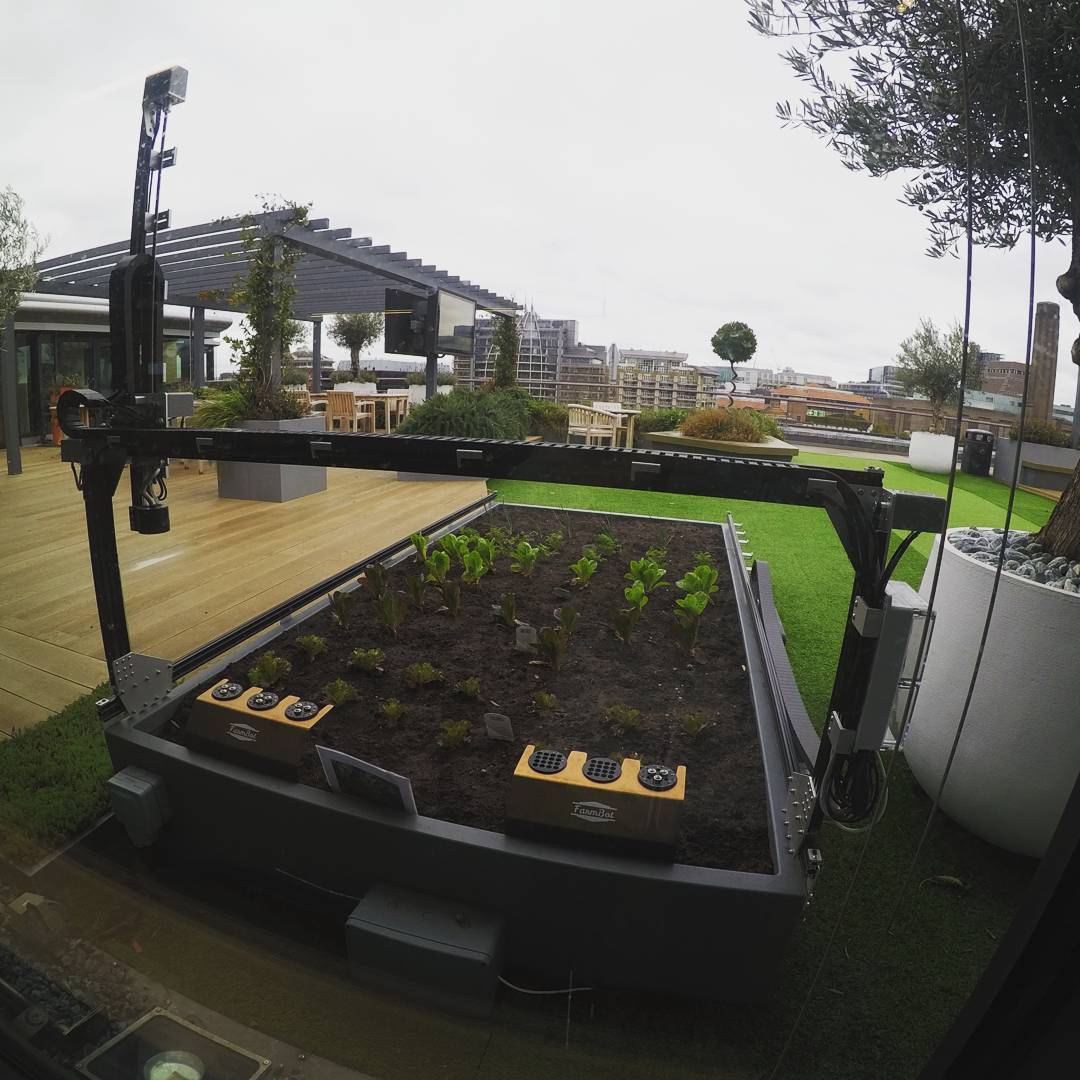 Testing! Testing! @farmbot.io is measuring the moister level of the ground. This sequence runs 3 times a day, if the ground is dry, it waters the plans one by one. #farmbot #dailygeek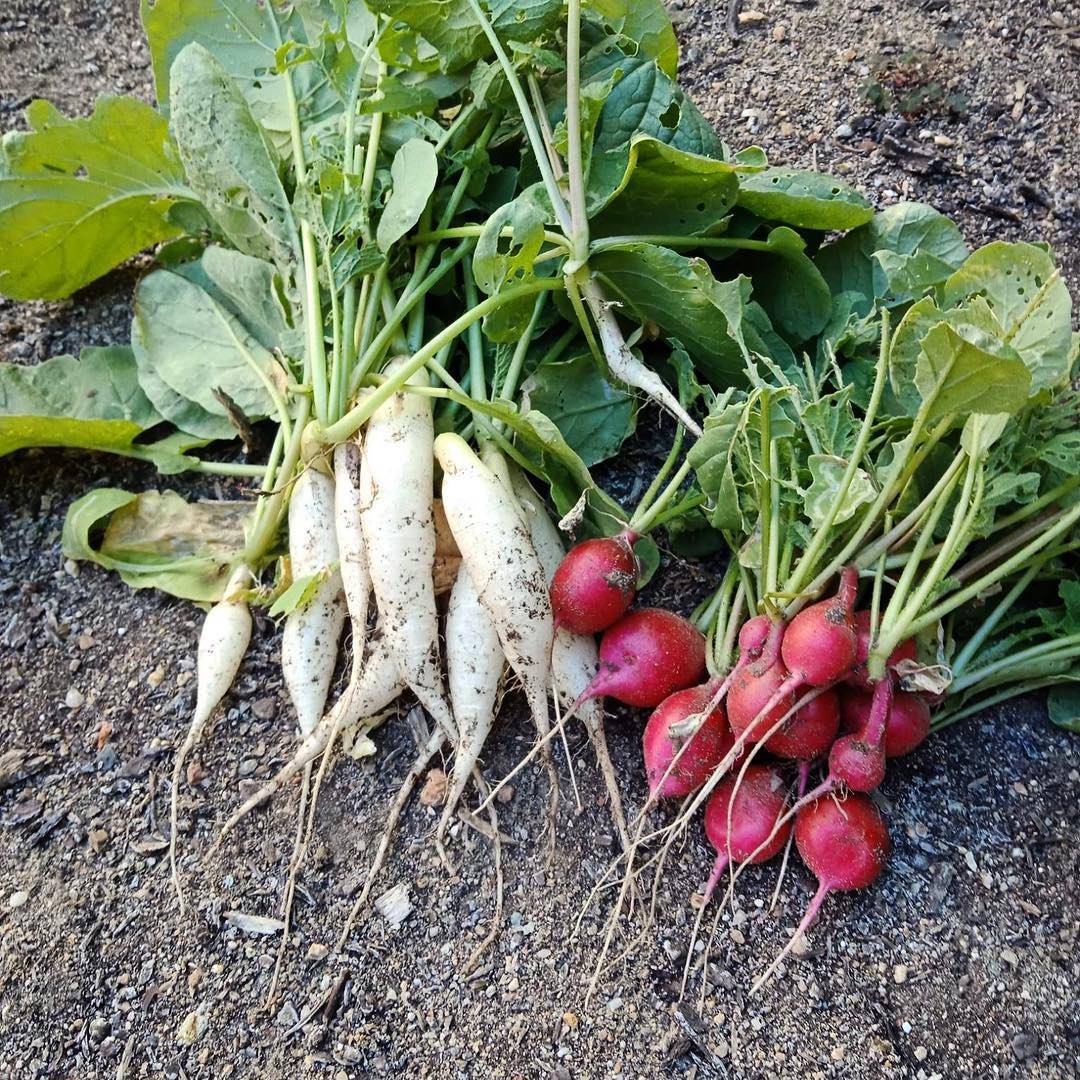 Our x-y-z farmer has produced the goods #thefutureishere #farmingfuture #farmbot #futureoffood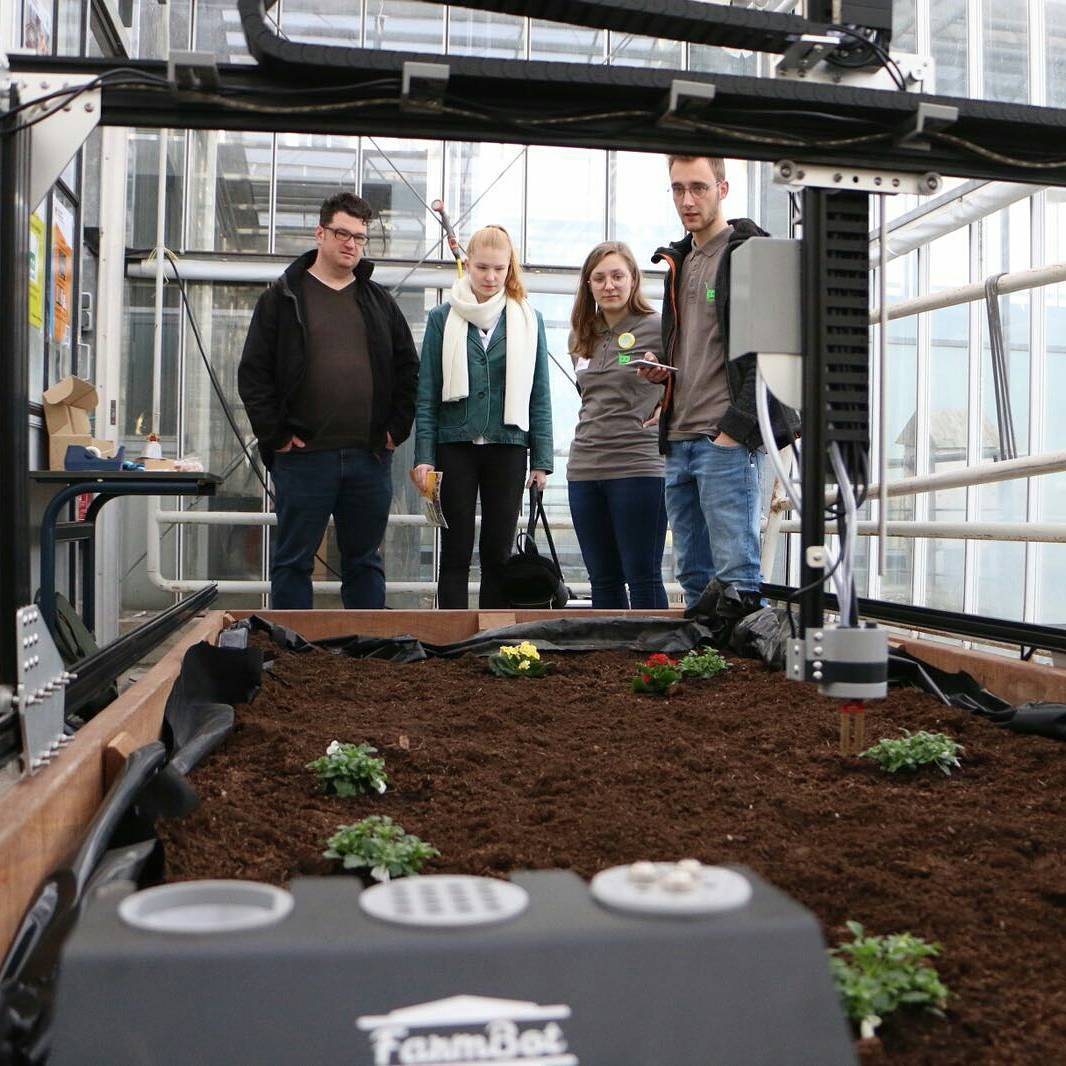 Welkom allemaal op de #OpenDag in #Leeuwarden! We staan nog tot 15:00u voor je klaar met o.a. #Berend de #Farmbot, leuke proefjes, voorlichtingsrondes en nog veel meer. Ontdek jij bij ons je toekomstige #studie?
How will you use FarmBot?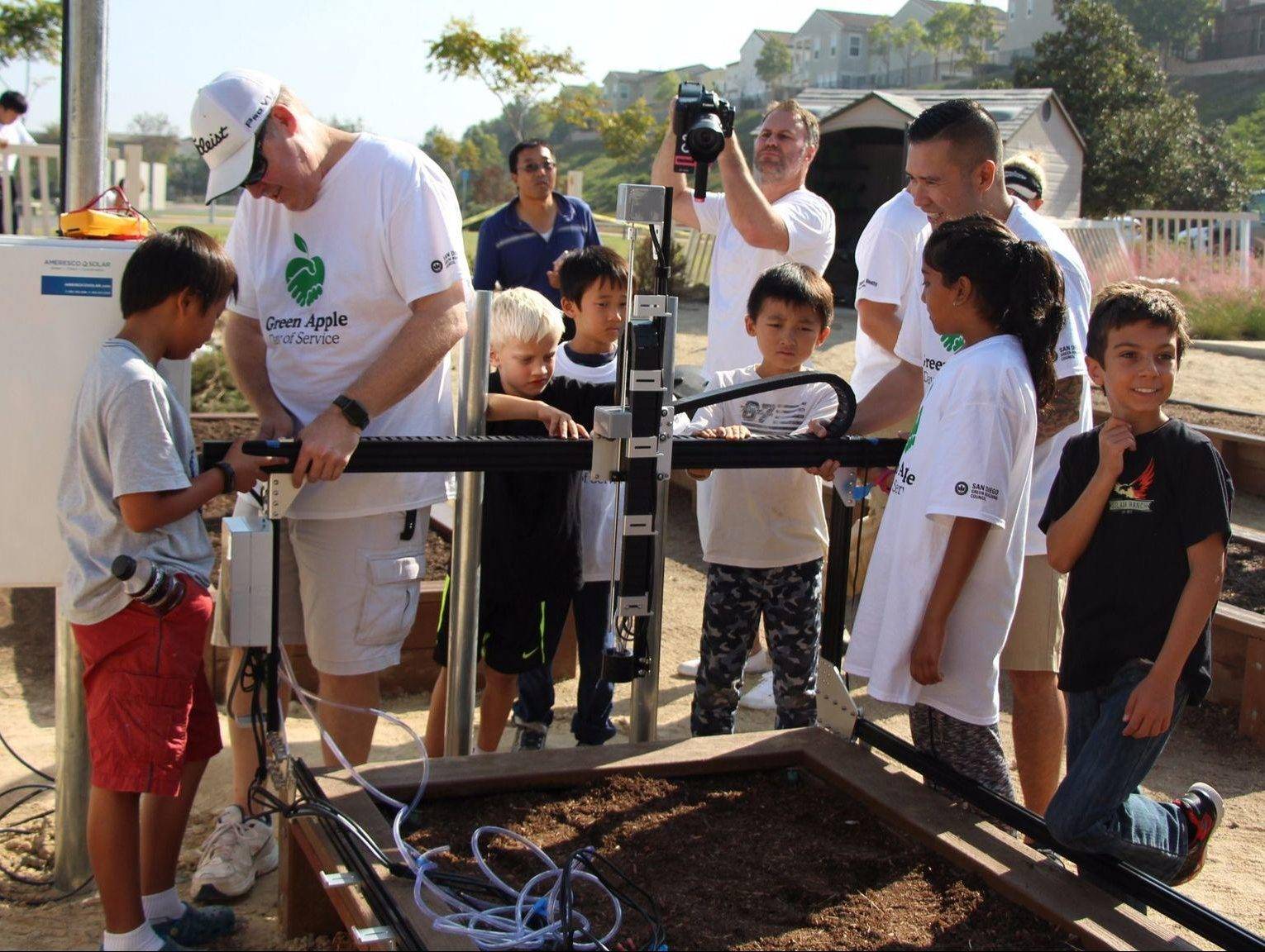 In Education
Students, teachers, professors, and educational institutions around the world are using FarmBot as a STEM-based learning and research tool.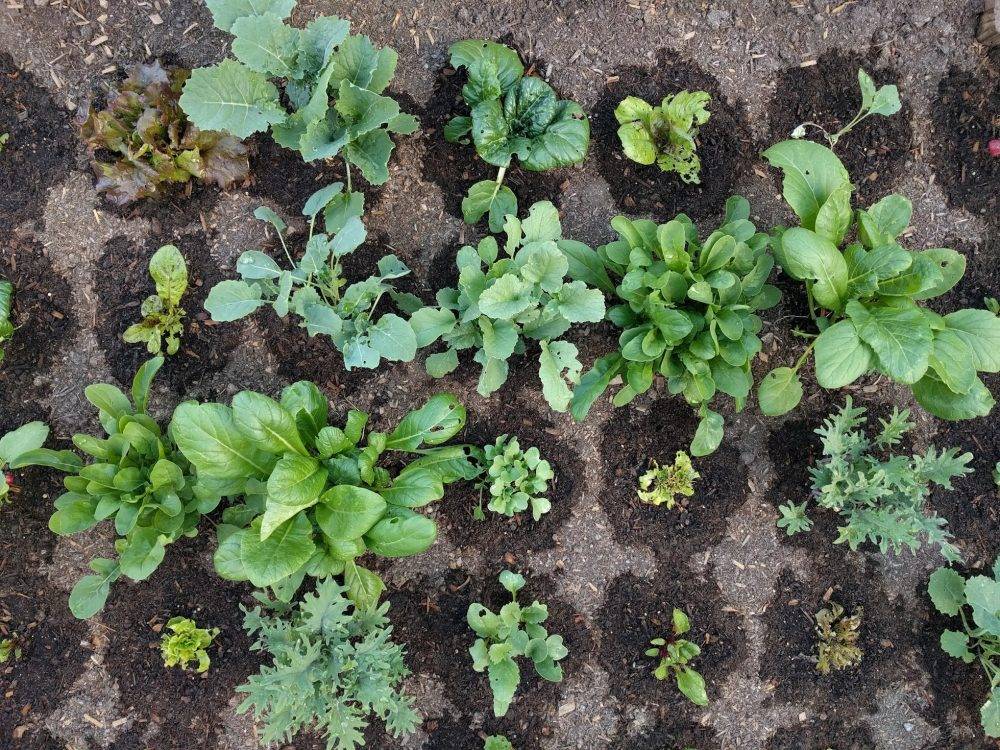 For Food Sovereignty
Use FarmBot on a raised bed, urban rooftop, or in a greenhouse to grow food for yourself, your family, and your community.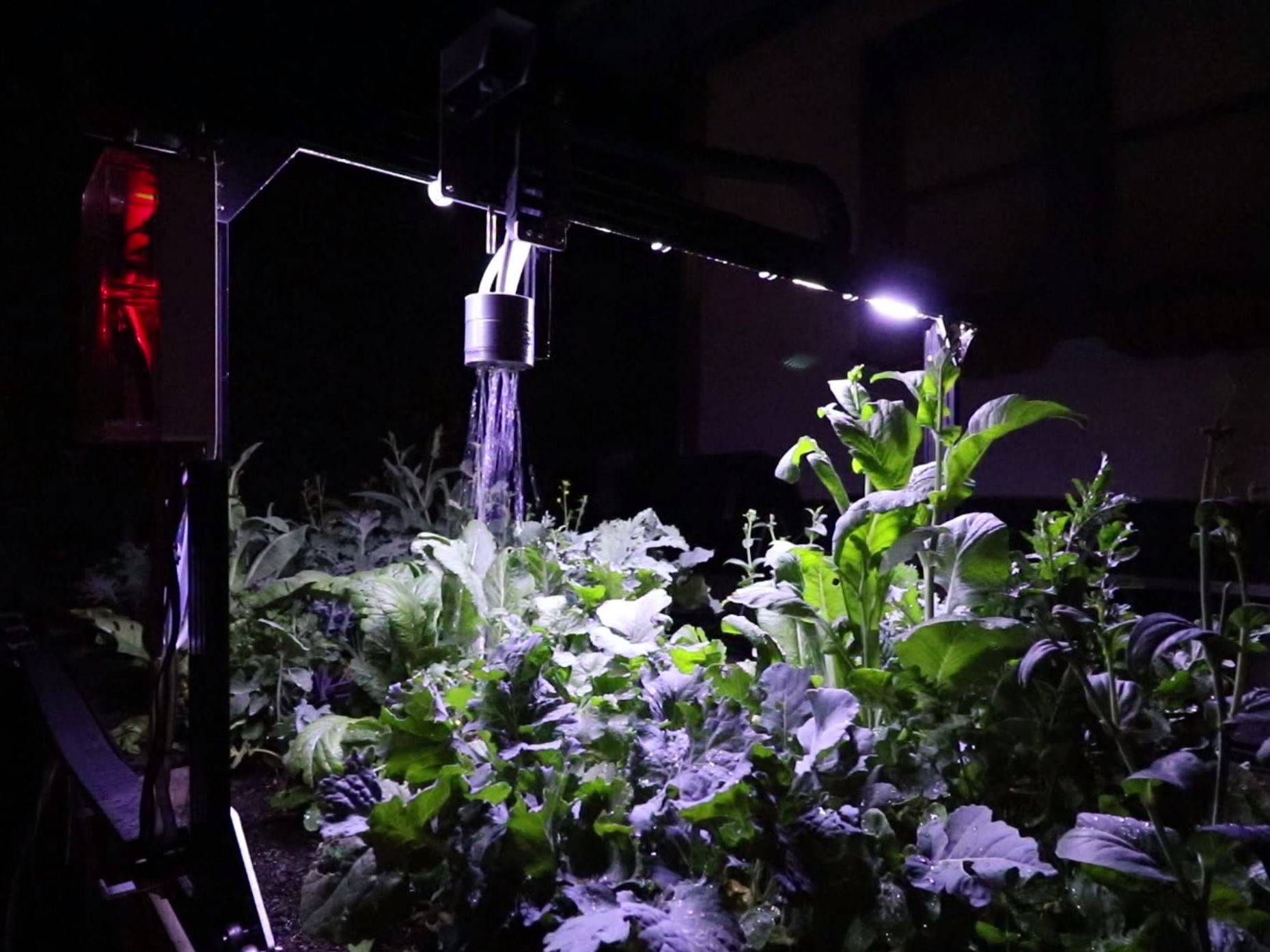 Commercially
Farmers big and small can use FarmBot to reduce labor cost, improve efficiency, control inputs, and test new growing methods.
FarmBot Genesis v1.4
Max machine size – 1.5m (width) x 3m (length) x 1.5m (height)
Max growing area – 1.4m x 2.9m
Max plant height – 0.5m
FarmBot Genesis XL v1.4
Max machine size – 3m (width) x 6m (length) x 1.5m (height)
Max growing area – 2.9m x 5.9m
Max plant height – 0.5m
What's in the box
Frame – Aluminum extrusions for the tracks, gantry, and z-axis; 5mm anodized aluminum plates; stainless steel screws, tee nuts, spacers, and other hardware; injection molded UV stabilized ABS plastic components; all tools needed for assembly.
Drivetrain – Four NEMA 17 stepper motors with rotary encoders and cables; GT2 timing belts and aluminum pulleys; 8mm high tolerance stainless steel leadsrew and delrin block; V-wheels with stainless steel rubber sealed ball bearings; durable plastic cable carriers.
Electronics – Pre-assembled rainproof electronics box with five integrated push buttons and four integrated LED indicator lights; tested and mounted Farmduino microcontroller with stepper drivers; mounted Raspberry Pi 3 with Adapter Board and 8GB microSD card; interconnecting cables; IP67 rainproof power supply with 110 and 220V AC input.
Tools – Pre-assembled universal tool mount with integrated PCB and pogo pins, 12-wire cable with rainproof shroud; seed injector tool with vacuum pump, tubing, seed bin, seed tray, and customizable luer lock needles (3 sizes included); watering nozzle tool with solenoid valve, tubing, and adapters for a standard US garden hose; soil sensor tool; weeding tool with customizable implements; IP67 rainproof USB Camera and mounting hardware; two 3-slot toolbays; three 1-slot toolbays (XL only).
What you need to provide
Planter Bed – FarmBot Genesis is designed to attach to a raised bed or similar infrastructure. Materials for this are not included because every installation will be different.
Electricity – The power supply needs to be plugged into a 110 or 220V AC GFCI outlet. FarmBot ships with a 30cm (1ft) power cord with a standard US 3-prong plug. You must connect this to your own extension cord of appropriate length. Alternatively you can power FarmBot with solar.
Water – The solenoid valve that controls FarmBot's watering has a 3/4″ female Garden Hose Thread (GHT) connection, meaning you can take a standard US garden hose and screw it into your FarmBot. You will need to provide a hose of the appropriate length.
Internet – FarmBot can only be programmed and controlled using the web application, meaning an active internet connection is required to send and receive data. The Raspberry Pi has built-in WiFi, though you may need to reposition your WiFi router, install a WiFi repeater, or use an ethernet cable to ensure a reliable connection. Alternatively you can run FarmBot on your local network with a local installation of the FarmBot web app.
Software
You control and configure FarmBot using the free FarmBot web application at my.farm.bot. We expect to indefinitely offer free service adequate for home growing needs, though we may charge for commercial or industrial FarmBot usage, for FarmBots larger than 3m x 6m in area, and/or for FarmBots growing large numbers of plants concurrently. You can always host the software on your own server if you do not want to use our service.
Warranty
We're committed to providing you with the highest quality product. As we continue to develop FarmBot hardware and software, we will make changes. The final product that we ship to you may be different than the one shown in our videos, photos, documentation, and as described on our websites. If anything is damaged or defective, we will replace the parts free of charge within 30 days of delivery of the product. See our limited warranty for more information.
---
FarmBot vs the Grocery Store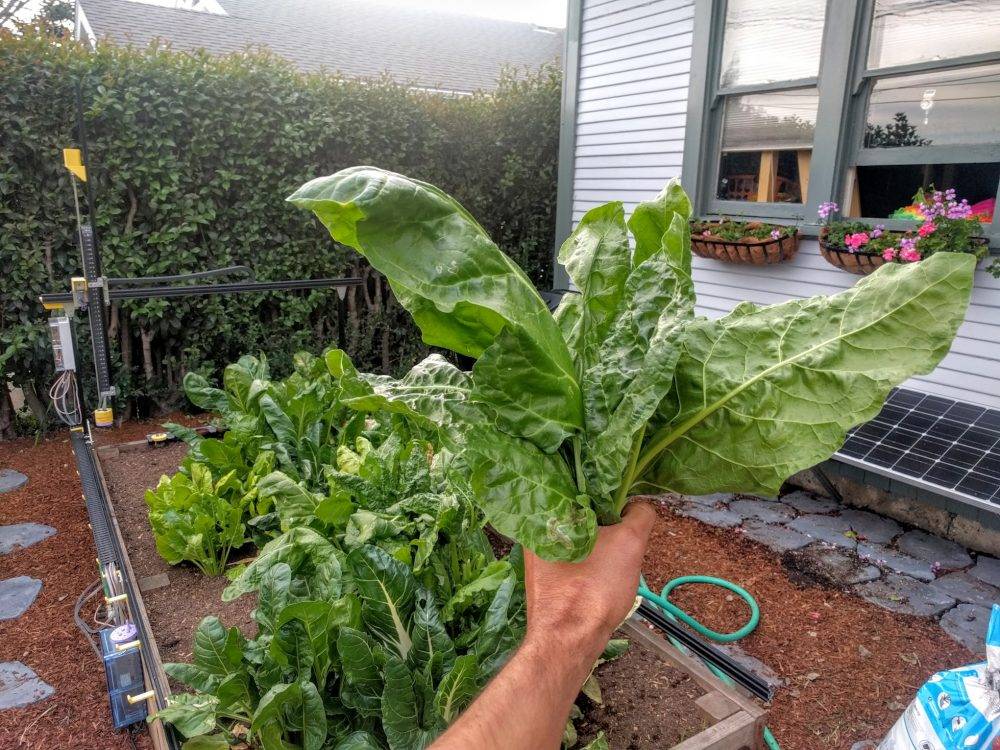 Yield
By our estimations, one FarmBot Genesis kit (1.5m x 3m in area) can continuously grow all of the veggies for one person's needs. Meanwhile, FarmBot Genesis XL can serve a family of four.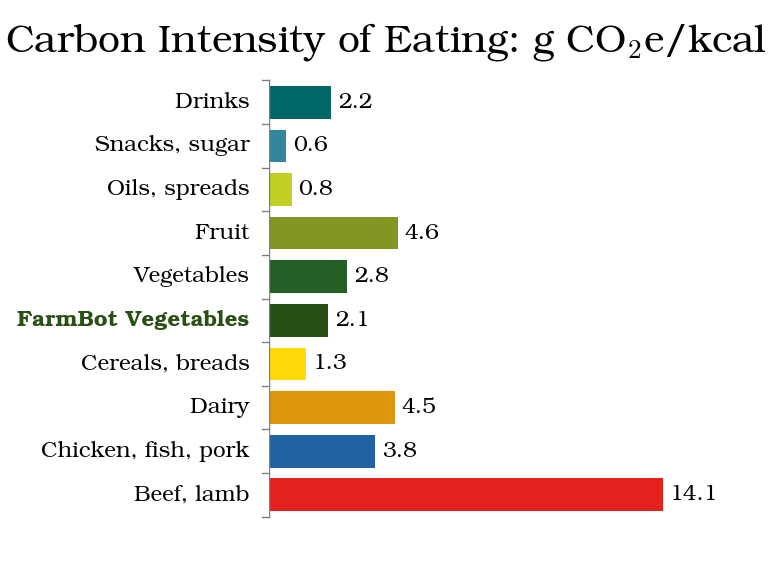 Sustainability
FarmBot grown veggies create 25% fewer CO2 emissions than standard US veggies. Take FarmBot off-grid and the environmental benefits get even better.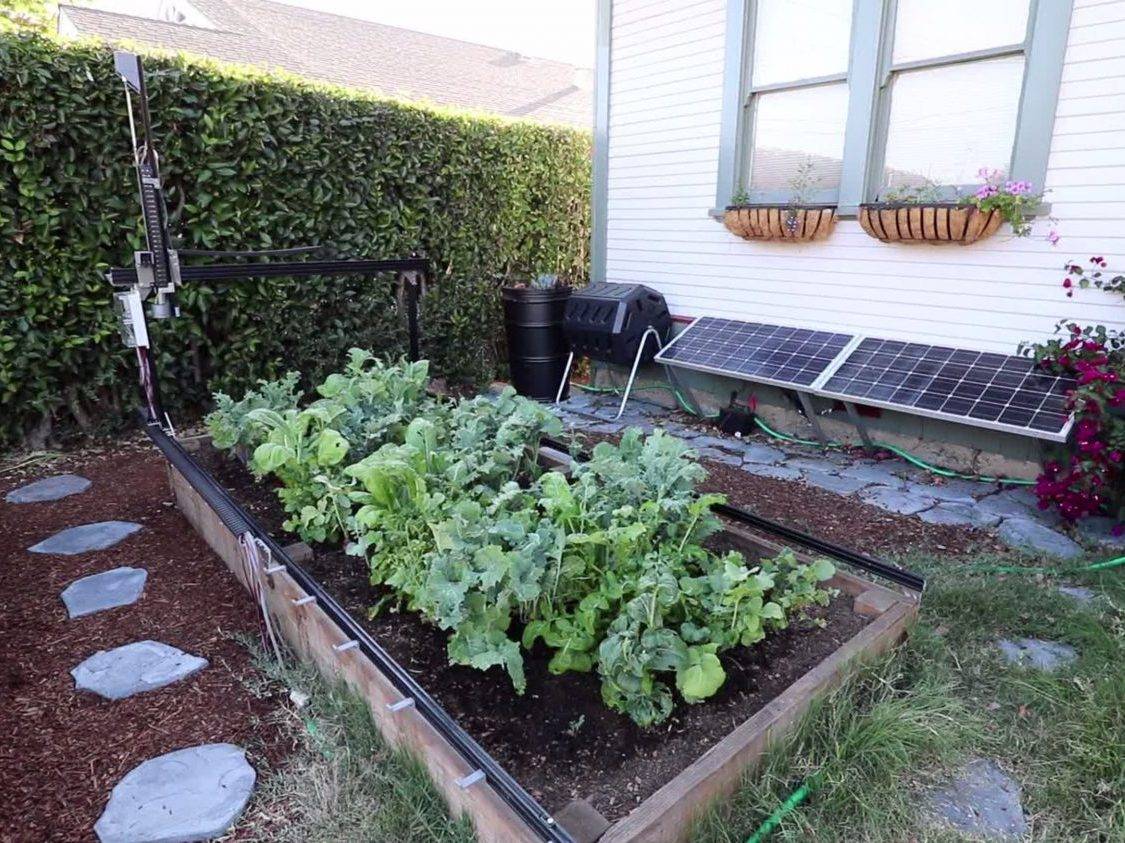 Cost
FarmBot grown veggies are significantly less expensive than veggies purchased at the grocery store. The return on your investment is estimated to be between three and five years.
---
What's included in the kits?
Please see our Tech Specs section above.
FarmBot is open-source, so how is it also for sale?
Being open-source means that all of the source files (CAD models, step-by-step assembly instructions, software, etc) are completely free so you can build and operate a FarmBot on your own – without our company. You can see and download all of these resources on our documentation hub.
At the same time, being open-source also allows anyone to sell a compiled version of FarmBot such as a complete kit or hosted software.
In fact, this is really important to do because it gives people options. The truth is that its a lot of work to purchase all of the components from around the Internet yourself, and there wouldn't be any guarantee that they work with each other. Its also technically challenging to host and maintain the web app software on your own server.
Whereas if you buy a kit, you'll save a lot of time and get a complete product that is guaranteed to work and backed by our company. Then you get to play with designing new tools and figuring out new ways of using FarmBot, rather than struggling just to get it to work.
Long story short, being open-source and also for sale are not mutually exclusive.
So why should I order a kit?
By ordering a FarmBot kit you are pioneering this new technology with us. You are joining a small but growing team of people from across the globe who believe that the future of food is open, distributed, and owned by the end-eaters.
Additionally, you are supporting our company and the continuation of our open-source work. This project would not exist without support from the community and it will largely stagnate if there are not dedicated people working full-time on the technology. Purchasing a kit from our company allows us to continue openly researching and developing this technology for everyone. We like to say that an investment in us is an investment in humanity.
Do you offer partial kits, upgrade kits, and individual parts?
Yes! In addition to selling full FarmBot kits, we also offer partial kits and individual parts for the DIY builders out there, as well as upgrade kits for older versions of FarmBot. Please visit our shop to see our offerings: http://shop.farm.bot
Do you offer bulk discounts for large orders?
Please refer to the order page to see when the next batch of FarmBots is set to be delivered. If there is any delay in the production then we will let you know right away.
Do you ship international?
Yes! We can ship anywhere in the world. As an importer of a good into your country, you (the customer) are responsible for all customs duties, value added taxes, or import taxes to your country and/or state. Please check with your customs office prior to ordering so that you know what to expect ahead of time. We use the harmonization code 8479.89.9499.
What are the import duties/taxes into my country?
As an importer of a good into your country, you (the customer) are responsible for all customs duties, value added taxes, or import taxes to your country and/or state. Please check with your customs office prior to ordering so that you know what to expect ahead of time. We use the harmonization code 8479.89.9499.
Because there are so many different countries and tax rates, we are unable to give you specific advice. Again, please contact your customs office prior to ordering.
Can I extend the tracks or make the gantry wider/taller?
Maybe. This would require additional hardware and engineering effort from you, and things may not work out as expected. However, we definitely encourage you to hack your bot!
Probably! While FarmBot has a limited set of things it can do right now, what we've built is a platform for you and anyone else to build upon. Want FarmBot to mist your plants? Or harvest? Or remove snails? Go ahead and design your own tools for that use case!
Does FarmBot work exactly like in the video?
Our videos depict the vision of FarmBot technology (what we're building towards). However, FarmBot is a still an experimental technology meant for early adopters. It is not yet a "consumer product", meaning it is not completely plug-and-play nor is FarmBot extremely easy to use. It is much more similar to how DIY 3D printers were 10 years ago - an involved project with a technology that is not yet perfect, but rapidly improving.
So while we have successfully grown full gardens with FarmBot like shown in the videos, it sometimes requires a little bit of fine tuning and in some cases tedious configuration with the web application to get it just right.
We recommend looking at the documentation and trying out the web application to get a more in-depth understanding of the current state of the technology.
Do you have resellers in other countries?
At this time we do not. We are also not currently interested in partnering with resellers or doing affiliate sales.
Do you accept PayPal, direct bank transfers, or checks?
Yes! Please see our checkout page for all of our options.
Do you accept purchase orders?
No. All orders must be paid for up-front. We do not work with NET 30 or similar payment terms.
Where can I get a W-9 or Sole Supplier Notice for your company?
Can FarmBot be used to service multiple beds?
No. Moving FarmBot to another bed would require partial disassembly, reconnecting the power and water lines, and also a re-calibration. This would be inefficient and time consuming to do on a daily or weekly basis.
I still have questions. Where can I find more information?
---
From Our Warehouse to You

See how we package up every FarmBot and then watch the complete unboxing video to learn about exactly what's included in every box

FarmBot Inc. is a California Benefit Corporation founded in San Luis Obispo
Coded into our bylaws are the following specific benefit purposes Openly share our products
Our company is founded on the belief that a more open food system is a better one. The following aspects of our products will be openly shared at the time the product is publicly released:
- Hardware designs shall be released in accordance with the Open Source Hardware Association's definition of open source hardware.
- Software source code shall be released under a permissive license approved by the Open Source Initiative.
- Documentation shall be released under a license conforming to the definition of "open" put forth by the Open Knowledge Foundation. Openly share our business
We believe that business is a powerful agent for change, and like our products, it can be more powerful when its details are openly shared for inspection, modification, and replication by others. The following aspects of our business will be shared for the benefit of our company, our customers, aspiring entrepreneurs, and the FarmBot community at large.
- Detailed sales and financial information including but not limited to revenues, expenditures, profits, salaries, investments, and taxes.
- Cultural, operational, and strategic insights that we determine important to our growth and success.
- We will default to transparency in all aspects of our business except when there are individual or partnership privacy concerns. 1% for the community
Each year, we shall contribute one percent (1%) of our annual net revenue towards furthering The FarmBot Project's mission to "Grow a community that produces free and open-source hardware plans, software, data, and documentation enabling everyone to build and operate a farming machine." Contributions shall consist of cash, products, and services that directly help to maintain and grow the community. Be good people
We strive to do the right thing in every situation: for each other, our customers, the environment, and all of our stakeholders. We make ethics, integrity, transparency, and community the cornerstones of our business.
---
Watch founder Rory Aronson share what we believe to be the future of food